Cards in the air at 11 pm.
DON'T BE LATE

Preregistration $20 get you $1000 in chips.


Option of an add on for $10 and this will get you $500 more in chips to start tournament.


Register on the web: OCAAC.ORG . Select the Buy in, then select the Add on.


If you registered at the time of the convention you can buy-in at the door if there is still room. Seating is limited to 120 players. Poker Tournament Add On for an extra $500 or more in chips is on only valid with Tournament Buy-in.

Blind Structure
Level
Blinds
Time
1
5/10
10 min
2
10/20
10 min
3
15/30
10 min
4
20/40
10 min
5
Break/Chip Up
10 min
6
25/50
10 min
7
50/100
10 min
8
75/150
10 min
9
100/200
10 min
10
150/300
10 min
11
Break/Chip Up
10 min
12
200/400
10 min
13
300/600
10 min
14
400/800
10 min
15
500/1000
10 min
16
600/1200
10 min
17
800/1600
10 min
18
Break/Chip Up
10 min
19
1000/2000
10 min
20
1500/3000
10 min
21
2000/4000
10 min
22
3000/6000
10 min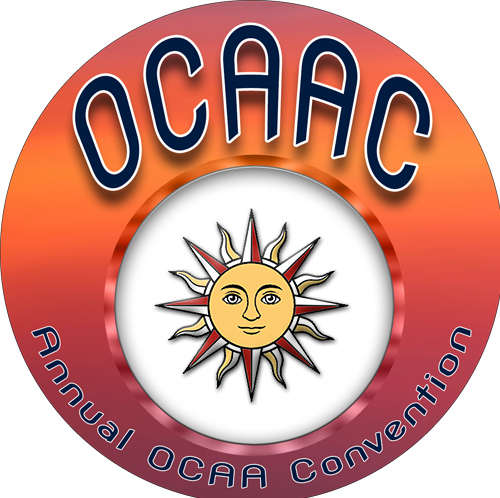 Happy Joyous and Free in 2023